For anyone who knows me, you know I love frames. Picture frames. Painting frames. Antique frames. Modernist frames. Gilt frames. Mirror frames. You get the point. So it should be no surprise that I'm stocking up on frames again. Infant, I have an appointment later this month to pick a few from a large collection here in New York City. As I'm shopping, packing and preparing for Brimfield, I'm also putting together a large pile of frames. Here are a couple pics of some of the ones I've had and currently have.
This was at Brimfield a few years back…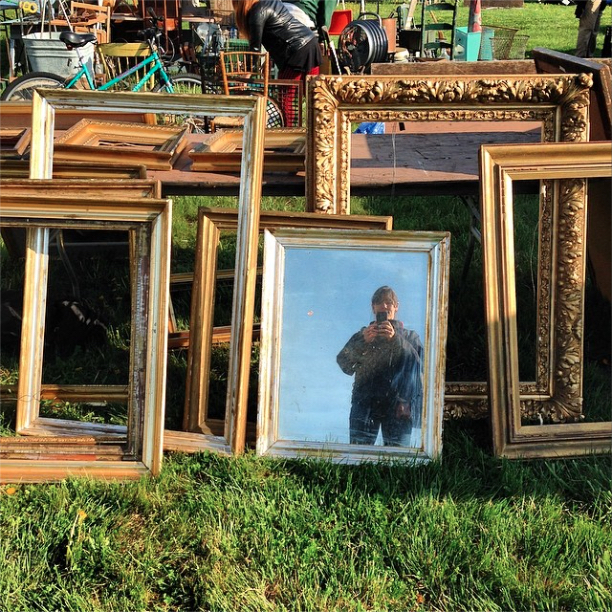 This one is one of my favorites! About four years ago, maybe five I bought a big load of frames. My kids sat on the back of the truck. When I asked to take a pic, well you can see. Ha ha ha!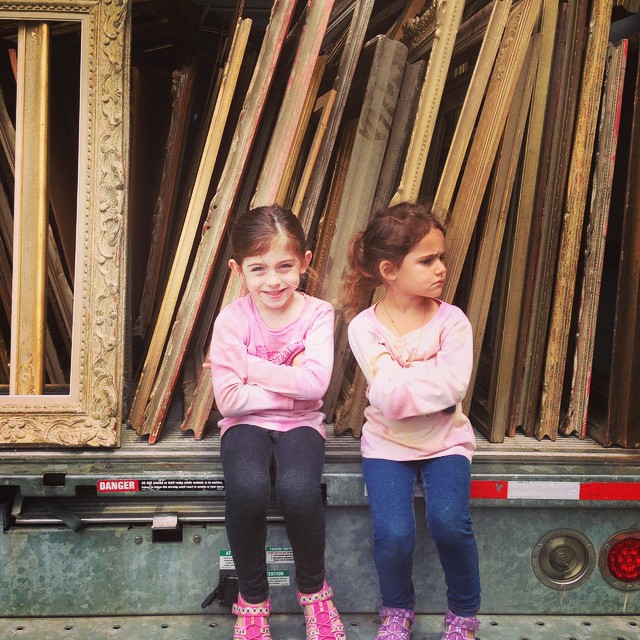 And here's a real throwback, all the way to 2003 or 2004. As you can clearly see, my love of frames runs deep. This was my apartment in the West Village.