Hard Edge Geometric Art
Funny things happen when you're on vacation in Miami. This was a family vacation a couple years ago over the Christmas and New Year's holiday. We were all having a great time, catching some rays, spending time in the pool and at the beach. Gotta say, it was pretty nice. But I also had to hit a few flea markets / thrifts / stores etc… Of course the setting was gorgeous.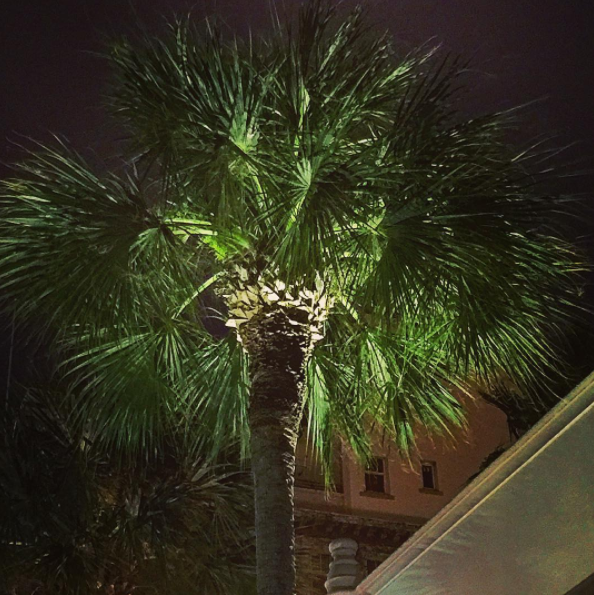 And the modes of transport were interesting.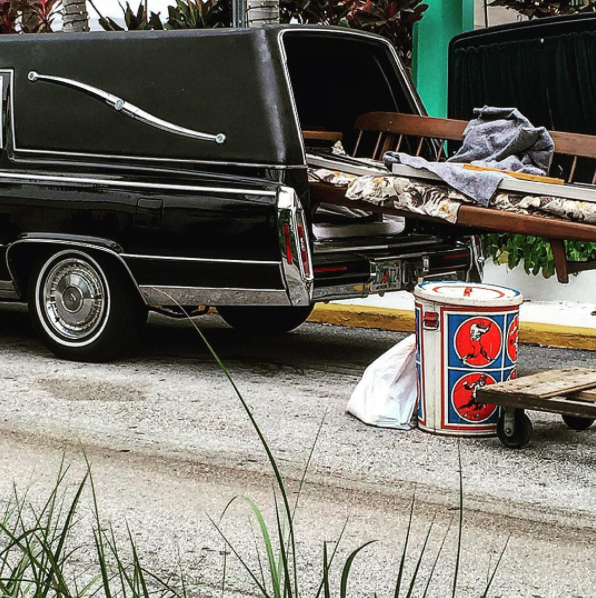 I did buy a pair of lamps at this market which later made it into Justin Shaulis' guest suite at the Christopher Kennedy Palm Springs Show House. Here's a pic of them in situ. Along with a pair of Florence Knoll lounge chairs, a concrete torso sculpture, a pair of granite bookends, a brass floor lamp, a brass dish shaped like a ginkgo leah and a hand hammered brass cache pot all sourced from 20th Century by HKFA.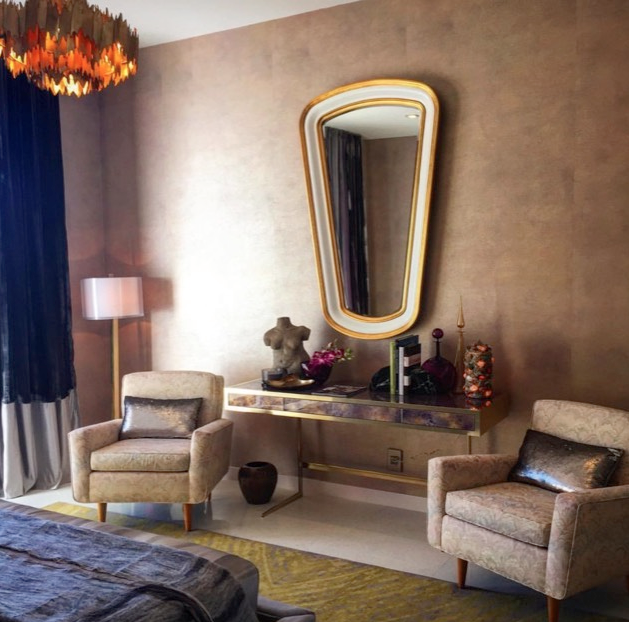 So you really never know where finds might wind up! Now, back to the art. Here's the painting I bought while in Miami. A vintage 1970's Russian Constructivist style hard edge geometric style abstract oil on canvas painting by Dennis Ashbaugh…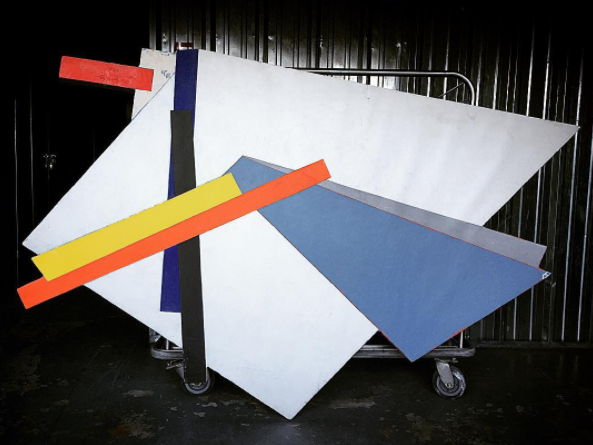 I absolutely love this style of art as it is so linear and graphic. It really ties in to another shaped canvas hard edge geometric abstract oil on canvas painting that I bought a few years earlier which wound up in Patrick Hamilton's Kentucky Derby inspired room, Derby Deconstructed, at the Holiday House show house in New York City…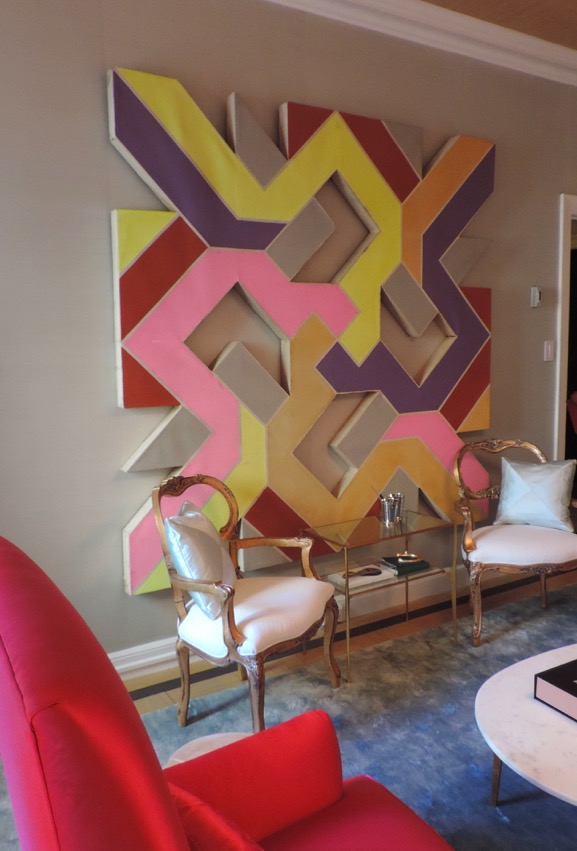 The hard edge style really came about as early as the 1950's and 1960's, but both of my paintings date to the 1970's. This style may have grown out of color field and post painterly abstraction, but it has certainly achieved a category all of its own. Artists were moving away from the expressive qualities of abstraction and into a geometric representation. More linear. With full, flat planes of color and economy of gesture. The shaped canvases especially appeal to me as they represent the art in a very three dimensional way.